HOME
> PRODUCTS > Edge Banding > Automatic edge banding machine > FZ-390AutomaticIndinationEdgeBandingMachine
FZ-390 Automatic Indination Edge Banding Machine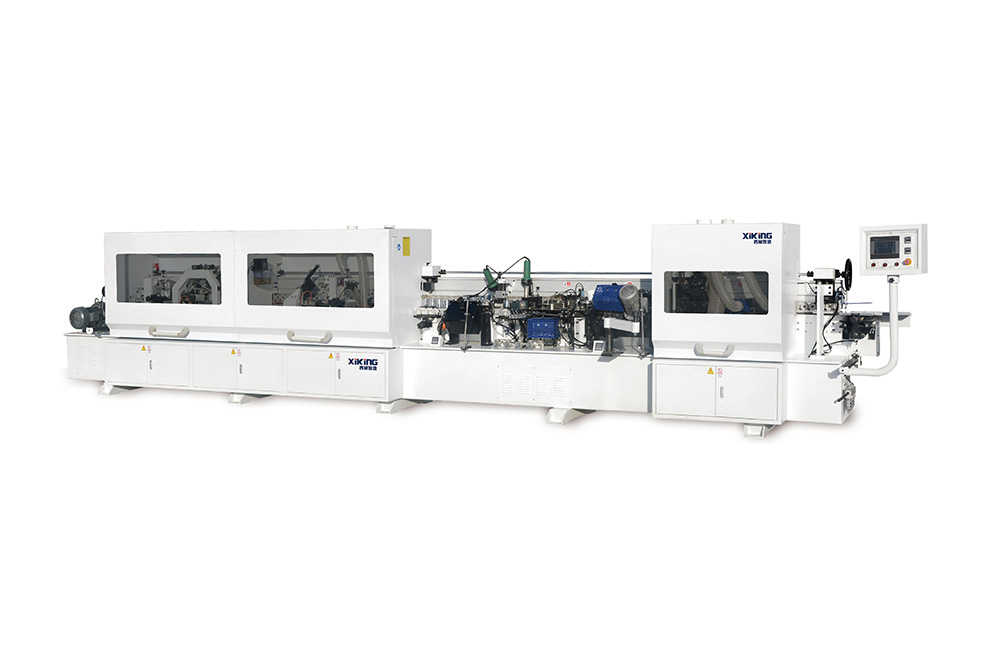 Functional features
Gule-coating mechanism(straight edge & bevel edge coated adhesive)
Straight edge gluing:Straight edge gluing mechanisms are individually configured to glue the verticaledges of the workpiece.
Bevel edge gluing:According to the angle of the workpiece bevel, flexble adjustment within the adjustmentrange glue angle.
Edge tape molding: Edge banding molding process for easy bending,to ensure the stick quality.
Bevel gluing:Bevel coating and bevel gluing tiling at the same time,to ensure the quality of bevel edgebanding,easy to adjusted.
Heating:Heating the workpiece before straight edge coating,to ensure the adhesive strength of the glue.Independent straightedge gluing mechanisim,pressing straight edge banding.
Parameter configuration

| | |
| --- | --- |
| | |
| Panel width | ≥135mm |
| Panel length | ≥150mm |
| Panel thickness | 9-20mm |
| Feed speed | 12-20m/min |
| Motor power | 19.53KW |
| Overall size | 9400x980x1600mm |
| Weight | 3t |