HOME
> PRODUCTS > Wooden door equipment series > MS1225CNCFoursidedoorlockmachine
MS1225 CNC Four side door lock machine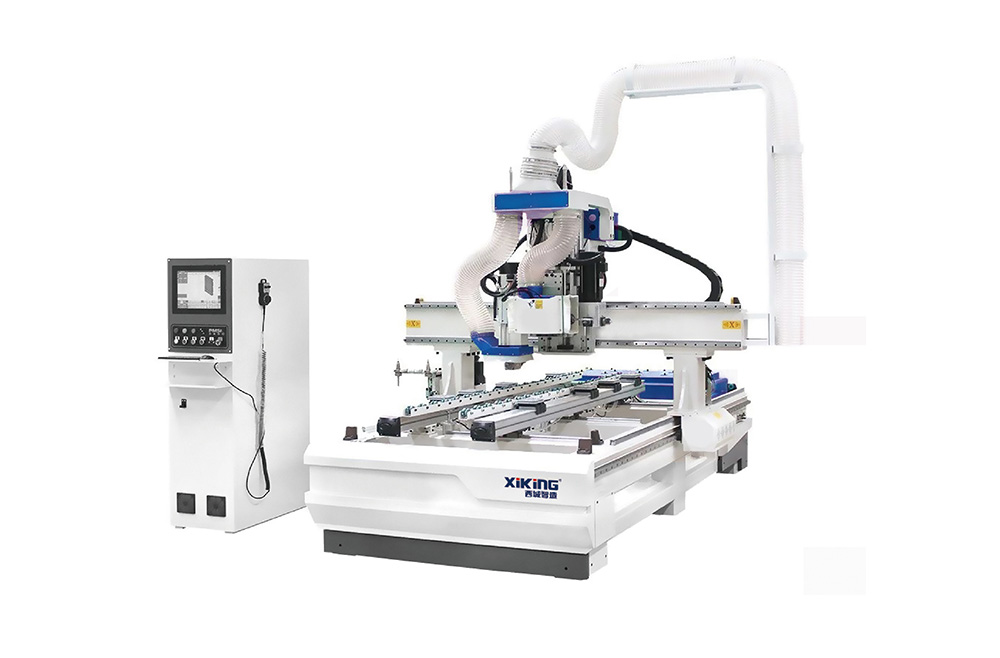 Functional features
CNC four side door lock machine is mainly used for processing wooden doors, door frames, door locks, doorlock steps, hinge holes, craft holes, etc., all kinds of processing can be completed by one-time feeding andpositioning. The equipment can easily and accurately complete the processing requirements of door lockgrooves and hinge holes. The door lock machine consists of vertical spindle, horizontal spindle, strip table,high-precision four side milling head, auxiliary loading and unloading table, linear tool unit and other mechani-cal components. These components cooperate closely during work, coordinate with each other, and have highprocessing accuracy. The operation of the equipment is simple and convenient, and it can easily complete theprocessing of wooden door gauge squares, keyholes, lock grooves, hinges, paint holes, slide grooves andother processes.
Simple operation, ordinary workers can operating after simple training, no need professional programmer,the touch screen is easy to operate.
Dedicated door lock control system, with rich shape and modular operation, suitable for various door types.The side keyhole is processed by a high-power electric spindle, which can be gravity-cut and efficient.
The machine uses auxiliary loading and unloading table to reduce labor intensity and improve productionefficiency.
Parameter configuration